When owning and operating a solar field the most important thing to be worried about is whether the panels are operating at 100%. That might be common sense. What is not common sense is the type of maintenance that needs to be done.
Knobelsdorff is proud to be an EPC contractor (Engineering, procurement, and construction), and to ensure that the structures that we build stay of the same quality as when it was first installed, we offer several services to make sure the solar panels we installed are doing their job.
Overview of what O&M services are offered by Knobelsdorff Energy
When it comes to site maintenance, we are experienced professionals. Here is a quick overview of what services we offer:
Site Inspections
Array Inspections
Transform & Switchgear inspections
Weather Station / DAS Equipment
Vegetation Management
IV Curve Tracing
Thermal Imaging
Snow Removal
Your ROI is important. KE has over 35 years of solar experience and has installed more than 764 megawatts – hiring KE comes with employees that possess a wealth of knowledge and experience.
Site Inspections
There are some things you cannot detect with a sensor. Soil erosion, rodent invasion, down fences, etc. Routine inspections allow us to know of anything that could go wrong and to make the appropriate precautionary moves to ensure that you and the users of your energy never go without power.
Array Inspections
Array inspections go hand-in-hand with site inspections. When an array inspection is performed, we are looking for any damages to the solar panels, wiring, structures, and other important components that could lead to less-than-optimal power outputs, arc flashes, and the whole system going offline.
Having to get your system checked might sound like a swindling operation but try to imagine how much more you will be paying if the was a complete outage and you had to wait hours or maybe days before the power is back online.
Transformer and Switchgear Inspections
The minimum time it takes to replace a damaged transformer is eight weeks.
This service includes checking the oil, torquing and re-torquing testing cables, checking for damage, testing levels, cables, and switches. You installed solar panels because you want to make sure clean energy is making a positive difference for the customer and the consumer - so make sure that your system is never in danger of long, costly shutdowns.
Weather Stations and DAS Equipment
Some sites opt to have weather stations and DAS equipment with the goal to have a more accurate reading of the weather readings or an improved cell/internet connection for the local area. Good news – Knobelsdorff will maintain those systems as well!
Vegetation Management
A very simple, but often overlooked, preventative service is simply mowing the grass. When a solar field is forgotten about and the plants become overgrown, problems begin to grow (pun intended). Tallgrass invites wild creatures to create new homes in your solar field. These harmless rodents can cause major damage to fences and wire housings which leads to outages and costly repairs. Save yourself the headache and makes sure that foliage is maintained.
IV Curve Tracing
What is this? IV Curve Tracing simply put is a tool for assessing the productivity of a solar cell. It is not good enough to know whether a row of panels is fully operational, you need to know whether each panel and its components are fully functional, and if they are not, we will deal with the manufacturer to make sure you are saving money.
Thermal Imaging
Similar to IV Curve Tracing, thermal imaging is a tool used to get behind a scene look at what is going on in your system. Thermal imaging lets us see potential issues with connections in inverters, combiner boxes, transformers, and switchgear. Catching these hotspots is an excellent way of catching potentially costly system failures.
Snow Removal
An unfortunate side effect of living in a cooler climate is snow (unless that is a perk for you). Snow lands on the panels and will slowly accumulate, eventually inviting ice to come and hang out. Together, these two fiends prevent the panels from absorbing sun rays. Fortunately, all it takes is a little nudging and the snow will slide right off! KE will also clear driveways and walking paths to each panel to make maintenance easier in the winter months
Costs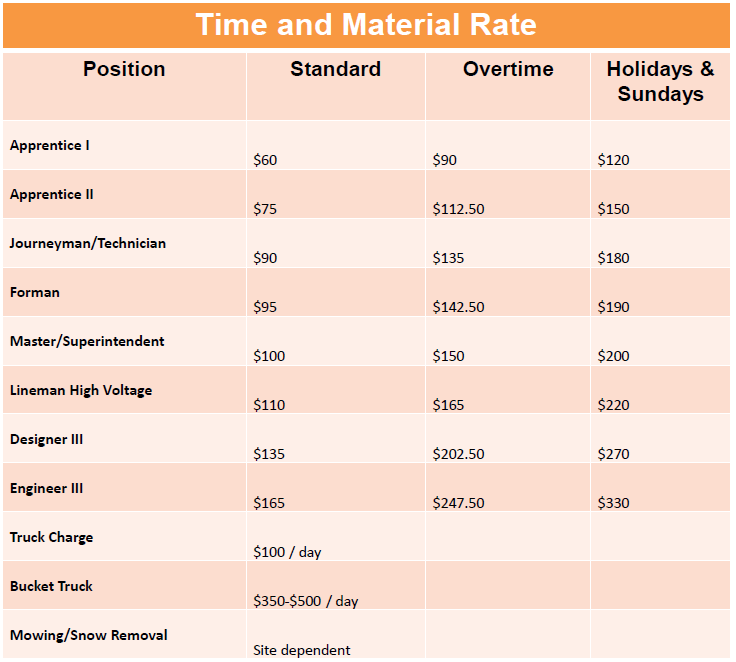 Got Solar?
If you have solar, then it is a must to take care of your system to make sure you are making the maximum return on your investment. Talk to an experienced solar expert and learn how we can make sure you are getting the most out of your system.