Vegetative maintenance is something solar fields need. Without it, owners are looking at lost production and bigger, timelier problems down the road. With it, owners experience greater yields and fewer emergency service calls. Put simply, vegetative maintenance is a big part of solar O&M. One that is too often overlooked or left on the back burner.
What is Vegetative Maintenance?
Vegetative maintenance is a form of preventative maintenance performed on solar fields. It involves mowing and weeding plants, seeding, herbicide application, and implementing grass control measures. But the best vegetative maintenance doesn't stop there. It also includes site reviews for issues related to soil erosion, animal intrusion, and system damage.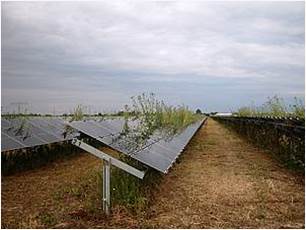 Site Review
You see, it's a bit of a disservice to view vegetative maintenance as little more than a few passes with a lawnmower. Sure, keeping the grass cut and the weeds at bay will help prevent shading, but what about all of the other problems that can affect a solar field? If the person mowing your solar field doesn't know what to look for, they may not notice small issues before they grow up into big problems. After all, how would they know to spot other issues, like animal intrusion or system damage?
For instance, mice and other burrowing rodents can create major issues with solar fields. We had a customer who ended up with a six-figure repair bill between lost production and repair cost after a family of mice chewed through a bunch of wires.
If their vegetative maintenance person had known how to spot the early signs and symptoms of nesting rodents, they could've saved themselves a lot of money and a big pain in the neck.
Security
An often missed opportunity during vegetative maintenance is security checks. As much as I wish they were, solar fields are not immune to trespassing or vandalism. Keeping unauthorized individuals out of a solar field is in everyone's best interest.
During vegetative maintenance is the perfect time to survey the area for signs of suspicious activity. A broken fence or marks from a 4-wheeler are good indicators that someone is on your property when they shouldn't be. We've found that alerting the owner about any suspicious activity on their property is a great way to be a good partner.
Benefits of Vegetative Maintenance
When it's done right, vegetative maintenance provides one of the best benefits money can buy: peace of mind. It lets you know that your solar field is well taken care of and that skilled eyes are reviewing your site for issues related to:
Vegetation growth
Soil erosion
Animal intrusion
Human intrusion
System damage
At Knobelsdorff Enterprises, controlling vegetation on a solar farm is just the beginning of the value we provide for solar O&M. Because of our experience with solar fields, we have trained eyes and a unique ability to problem solve any issues that might show up.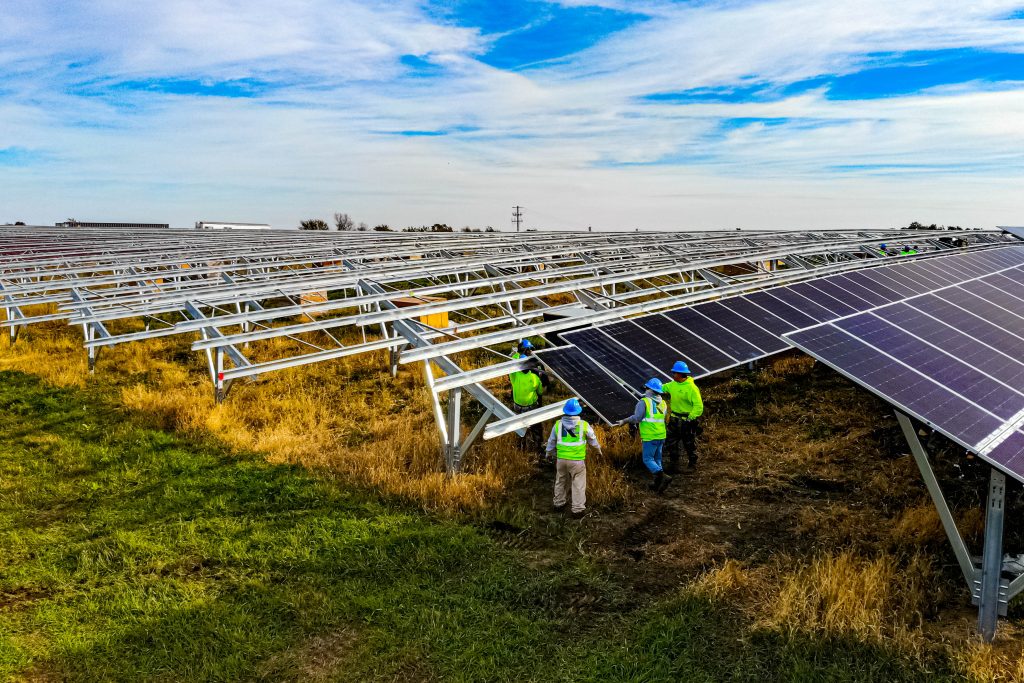 When we provide vegetative maintenance, we're doing so much more than mowing a site. We are performing a site review, documenting and communicating any potential issues, and providing customers with peace of mind.