Knobelsdorff Has Jobs For Electricians
This company has a strong reputation with our clients and our community for doing excellent work. As that reputation continues to grow, so does our workload. To continue meeting current demands and take on new projects, we need to grow our team.
Knobelsdorff is Hiring
Here at Knobelsdorff, we offer top wages, full-time work, insurance benefits, paid holidays, paid vacation, and overtime opportunities.
We are a family-owned company that believes in hard work and quality communication. Check out the open positions we currently have:
Industrial Electrician Jobs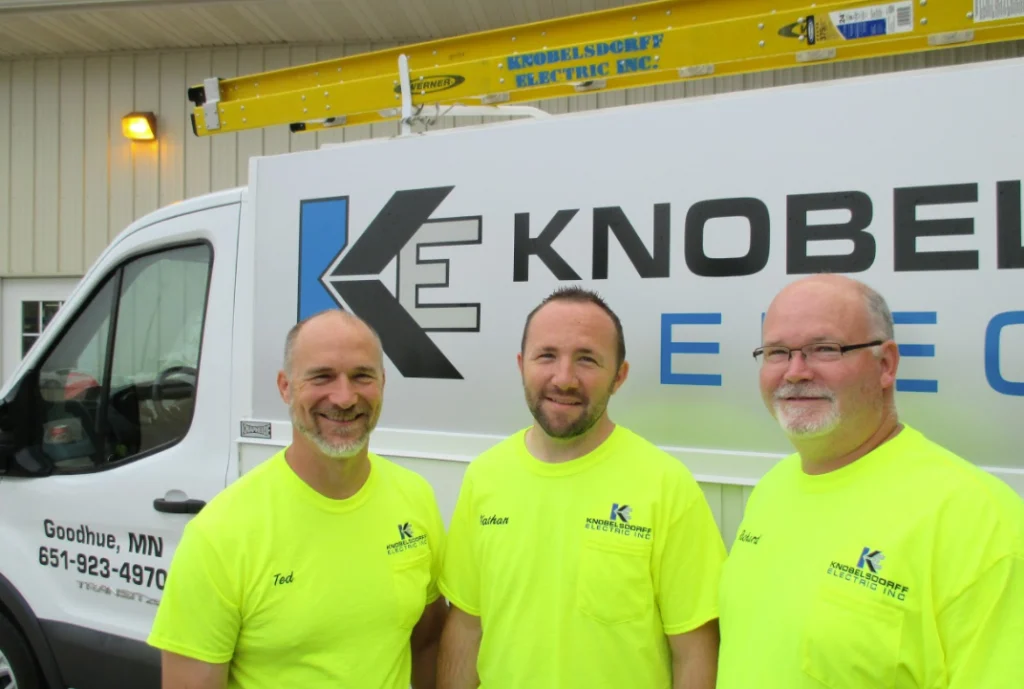 Our electrician's complete project work and they also are the day-to-day electricians for many of our customers. This opportunity to tackle all sorts of problems, large and small, helps them hone their skill sets. Journeyman Electricians with industrial electrical experience are strongly encouraged to apply with Knobelsdorff.
Apprentice Electricians with strong work ethic, good communication skills, and positive attitudes are also wanted at Knobelsdorff. Among our clients and the community, we have a reputation for preparing apprentices to become some of the finest electricians in the field.
For individuals with managerial and/or estimating experience, we also have openings for Electrical Estimators and Electrical Project Managers.
Experienced and Entry-Level Electrical Engineer Jobs
Additionally, we have openings for both experienced and entry-level Electrical Engineers. This includes Controls Engineers and Electrical AutoCAD Designers.