(Goodhue, Minn.) December 1, 2021 – Knobelsdorff Enterprises (KE) is pleased to announce the addition of Nate Anderson, Director of Preconstruction, Cameron Dooley, Operations Manager – Electric, and Natalie Head, MBA, MS, SHRM-CP, Training Director, to its growing team.
"On behalf of KE and the leadership team, we are proud to welcome Nate, Cameron, and Natalie. We work as a family, and we try to fulfill our customers' and employees' needs by growing our team with the most talented. Nate, Cameron, and Natalie will play a critical role in the growth of KE and providing excellence to all," said Karl von Knobelsdorff, CEO/President of KE.
Anderson joins KE in a newly created position as Director of Preconstruction – Electric, where he will lead the team in a strategic direction early in the project process. Anderson brings more than 26 years of electrical with 15 years of preconstruction experience to the team, having worked as an electrical superintendent/general superintendent and electrical foreman in the Denver area. Most notable and recent, Anderson played a vital role as president of Weifield Group, Texas Division, overseeing a wide variety of private and public construction projects in all industries across Texas.
"My philosophy is that building great things takes great execution in the field, but more importantly, a collaborative and strategic upfront approach with a supportive preconstruction team to help eliminate unnecessary surprises."

Nate Anderson
Dooley's extensive background as a director of operations, project manager, managing supervisory and non-supervisory roles, combined with running a large-scale operation, will prove to be a great asset to the Electrical Division. Dooley holds a bachelor's degree in Industrial Systems Engineering from the University of Minnesota Duluth.
"Before joining KE, I admired KE as a customer for eight years. Now from the inside, I'm looking forward to expanding on an already strong team's flawless execution and continuing the KE tradition of working hard so we can play hard."

Cameron Dooley
Also, joining KE in a newly created position, Head will provide the vision and formalize company-wide training efforts. Head, who came from Faribault Foods as a training and development manager, brings more than 20 years of progressive experience in human resources, safety, and training & development. Head's expertise is backed by numerous degrees, holding Bachelor of Science degrees in both operations management and HR & Business Administration with minors in training & development, English, and writing. She also has an MBA in strategic leadership and a Master of Science in HR training and development, and she maintains a multitude of professional certifications.
"When companies take the time to support vision and strategy with training, they empower their workforce to drive both individual and company success. I am thrilled to be a part of a collaborative team approach that embraces a passion for employees and learning."

Natalie Head
KE continues to retain and recruit the best. For more information on open positions or to apply, visit the careers page.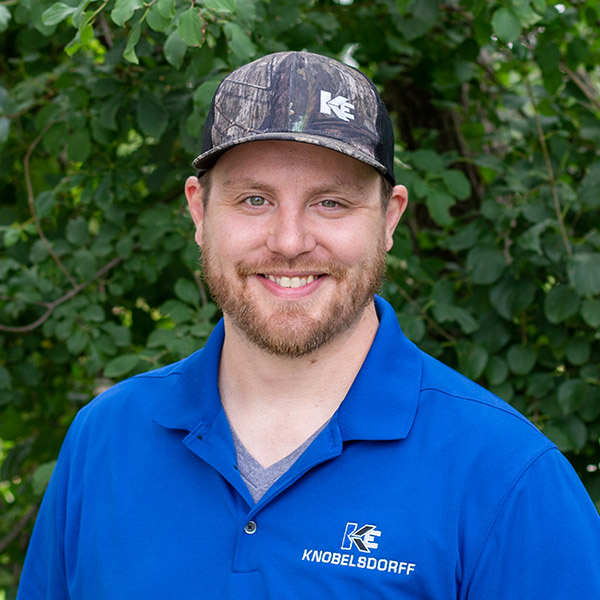 Cameron Dooley
Natalie Head
###
Knobelsdorff is a premier Electrical, Engineering, Automation, and Renewable Energy team offering endless opportunities and innovative solutions to customers across North America. Ranked #126 in Inc. 5000 Series List "fastest-growing companies in the Midwest", Knobelsdorff has grown from 5 to 200+ employees in just one decade. With 30 plus years of industry knowledge, Knobelsdorff is a leader in the agriculture, food & beverage, grain, feed, flour & fertilizer, industrial manufacturing, mining, oil & gas, and renewable energy markets.